Redefine your brand for new generations!

A complete study made by 3 technology leaders, Doors3, Cohort and Journee which will be revealed at the occasion of Tech for Retail for managers/C-level wishing to innovate and make a difference for their tomorrow user journey.
Pages : 70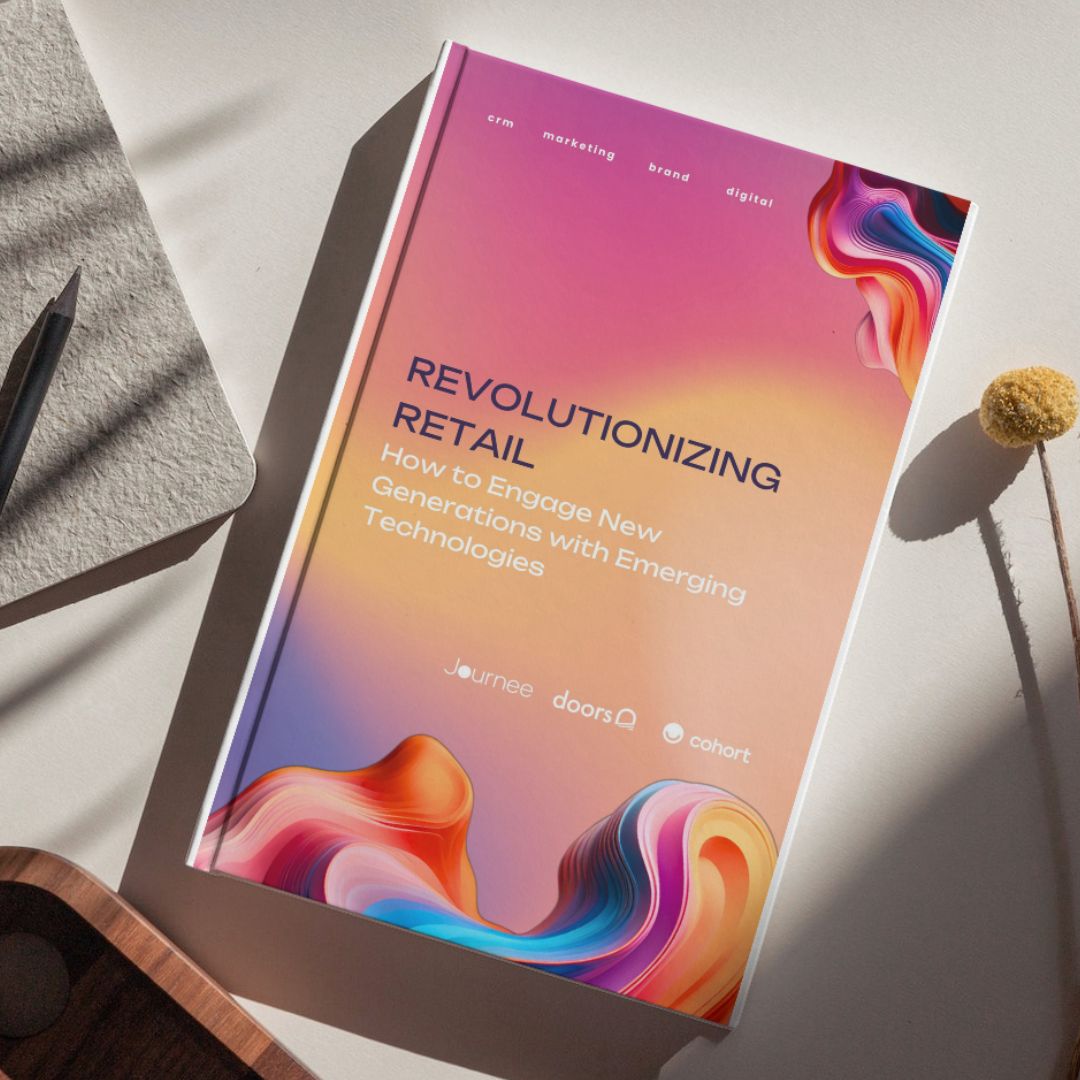 🚀

Why Luxury and Retail brands have to engage the new generation of consumers with emerging technologies?



The retail and luxury landscape is undergoing a profound transformation, driven in part by rapid technological advancements, shifting consumer expectations and new trends. From the new generations' drive for meaningful interaction, to the technologies taking e-commerce to the next level, brands are facing the ever-present challenges of adapting quickly in a dynamic market.

Through numerous interviews and case studies, this report delves into consumer personas, the disruptive capabilities of emerging technologies like IA, Web3 and the Metaverse. It also spotlights brands that have navigated these new technologies and generated key performance indicators (KPIs), return on investment (ROI) metrics, customer acquisition strategies, and engagement insights off the back of their successes.
Lacoste, Etam, H&M, Macy's, Ralph Lauren, ...
"We need to put magic back into the act of shopping, as we did in the XIXᵉ century in Le Bonheur des Dames with Octave Mouret, who revolutionized the customer experience in his time." Lacoste - Benjamin Blamoutier (VP Global Brand & Customer Experience)
"In some years, Gen Z will have the greatest purchasing power… And what's more, they are already used to virtual realities. They have long been expressing themselves through avatars and digital fashion. So it's paramount that we explore alongside these younger generations." H&M - Oliver Lange (Head of H&M Beyond)
This report, titled "Revolutionising Retail: How to Engage a New Generation with Emerging Technologies' dissects the impact of Gen Z and Gen Alpha on the retail and luxury sectors and underlines key emerging technologies that can help businesses meet this new generation of consumers.
5 essential insights to help you redefine the future of your brand : :
Understand the expectations of a new generations of consumers

Identify the key technologies that will redefine retail: Data, Artificial Intelligence and Web3

Manage strategies for adopting these technological innovations


Identify major trends in Data, Customer Experience and Retail Media

Learn from the experience of leading brands
Download the most exhaustive study to date on the subject !